Total Grease Management
Supply / Install / Service / Repair
We are highly experienced grease management experts working closely with some of the UK's top restaurants, pubs & hotels by supplying grease traps & our high end grease management solutions.
Winter offer...
The UK's best Bacterial Dosing Solution at a price for everyone
£380 supplied, installed with enough bacterial solution for 12 weeks.
Grease Guru's Bacterial Dosing System is a self-contained combat against Fats, Oils & Grease coming from your kitchen. Leaving you risk free of adding to the problem in our drains from fatbergs.
Our Bacterial Dosing System will keep you grease free and significantly improve your internal drain hygiene, remove the need for harsh cleaning chemicals, requires very little space with one sachet solution lasting at least 12 weeks, with further 12-week packs costing less than £90.
The Grease Guru Bacterial Dosing system has no hidden costs and is perfect for take-aways and small restaurants who want to ensure that no Fats, Oils or Grease enter the drains, keeping you safe and legal.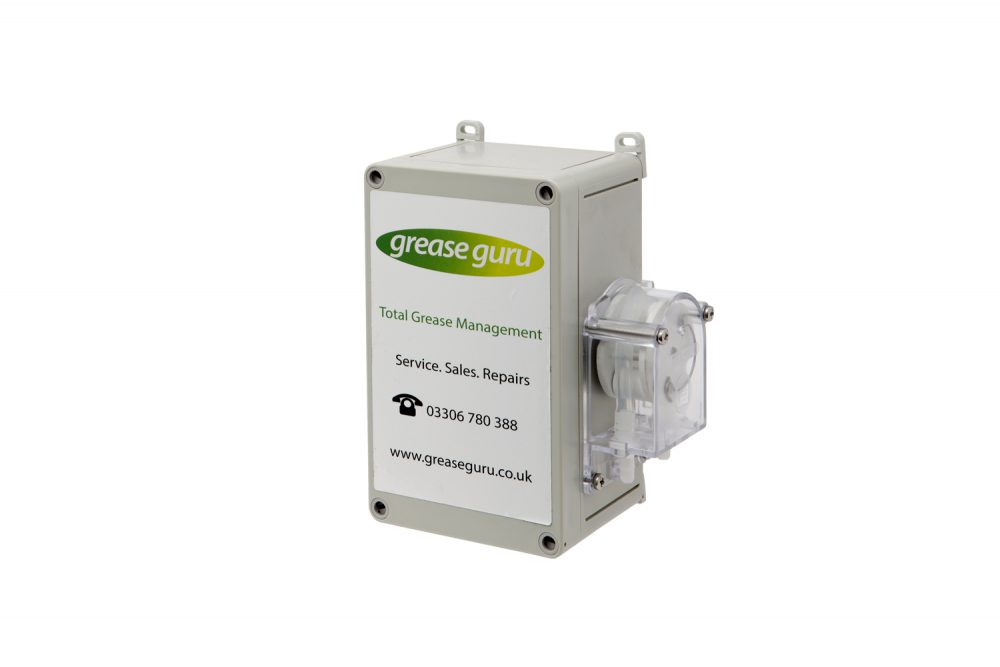 About us...
Since 1991, commercial and industrial businesses have a legal responsibility to effectively dispose of fat, oils and grease which can accumulate in the pipework, reduce flow and cause blockage.
This requirement applies in particular to restaurants, hotels, takeaways and all other premises that produce this type of waste product.
Grease Guru can help! Our specialist grease removal team at Grease Guru has more than 20 years' experience in waste disposal and drainage. We have developed our own wide range of grease traps, recovery & dosing units, enzymes and filter traps. We can supply, fit and maintain any product we sell. Why not see how Grease Guru can help you to tackle your grease problems.
Free water act compliance survey
Received a FOG audit? Worried you are in breach of the 1991 water act?
Section 111 of the water industry act of 1991 states that pubs, restaurants, and takeaway premises found to be discharging oils, fats and greases into the sewer causing a compromise to the free flow of wastewater can be prosecuted. Prosecution can result in a substantial fine.
Have you received a letter from your water board questioning your compliance?
Are you concerned that you are in breach of section 111 and as a result liable for prosecution?
Customer care
Is integral to everything we do. It is for everyone at Grease Guru a continuous process. Your needs are our priority, and we will always start by understanding what aspects of our service are most important for you. Our next step is to ensure we understand your expectations and what are for you the best outcomes.