Grease Guru grease recovery units
A grease recovery unit (GRU) is a highly effective, automated waste disposal system for controlling the unwanted build-up of grease and fat at source. This is typically installed under the sink and unlike a conventional grease trap works by skimming the grease mechanically from the tank that contains the waste water. The grease is automatically discharged into a grease removal unit for safe disposal.
The stainless steel GG-102 range of Grease Recovery Units includes a specification and capacity to suit all commercial kitchen requirements. The installation of these recovery units requires specialist skill set that Grease Guru has a wealth of experience in the field.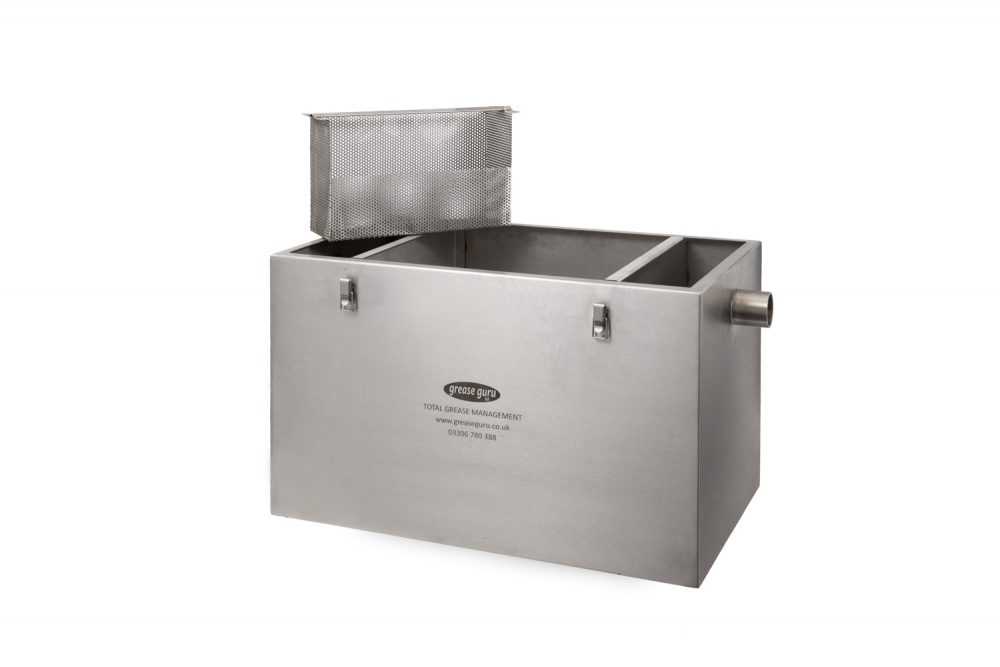 Qualities
Efficiently prevents the build-up of grease, fat and oil in waste pipework

Fabricated in the UK from high specification stainless steel 316 grade

Conform to all UK and European regulations and requires minimal maintenance

Come with a unique adjustable leg feature for flexibility and ease of fitting

Are equipped with a glass viewing porthole for everyday monitoring

Are a cost-effective alternative to automated grease traps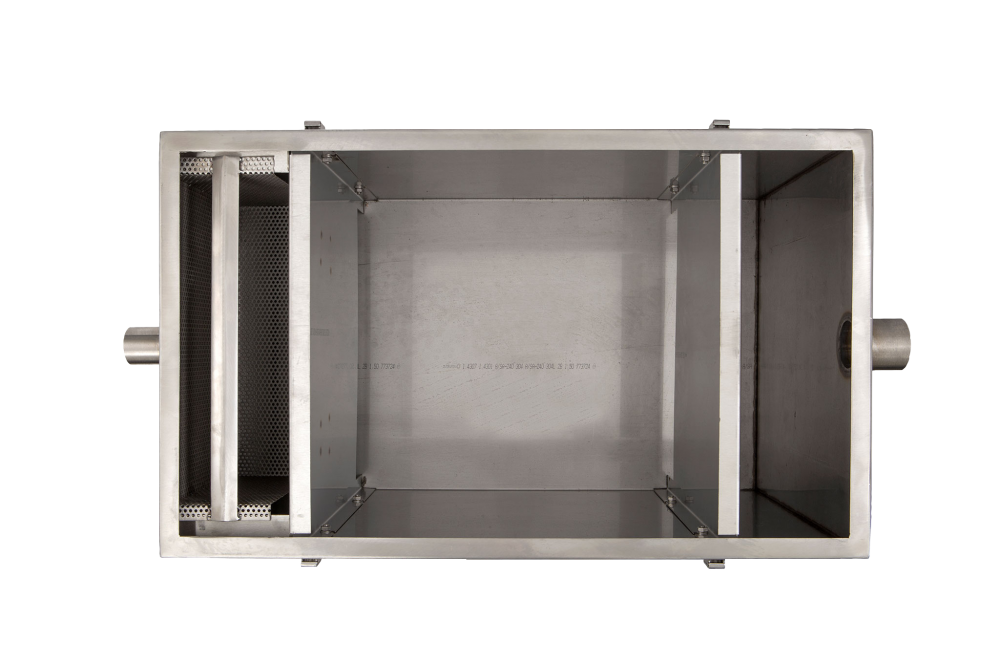 Suitable for
Grease Guru grease recovery units help to reduce fats oils and grease before it enters the waste water coming from a commercial kitchen. Commercial hot food premises like takeaways, restaurants, pubs and hotels are the main producers of oil and grease.
A grease removal system from Grease Guru will reduce oil and grease waste entering the main drainage system. Buy our full range of grease traps and interceptors online. Total grease management.