Grease Guru grease traps
Also known as a grease separator or grease entrapment system are a cost effective means of preventing fats oils and greases from reaching and contaminating drains. They work by slowing the flow of waste water, allowing the grease to separate and float to the surface. Periodically these deposits have to be manually emptied.
We developed the GG-101 grease trap when a blue chip client made a request to improve on designs currently available in the marketplace. We worked together to ensure all technical and environmental requirements were met and designed a high quality 60 litre capacity grease trap. The unique features and benefits of which will help it to one day become a market leader.
Our grease traps and interceptors provide a top quality grease management and grease removal solution suitable for commercial kitchens of various sizes.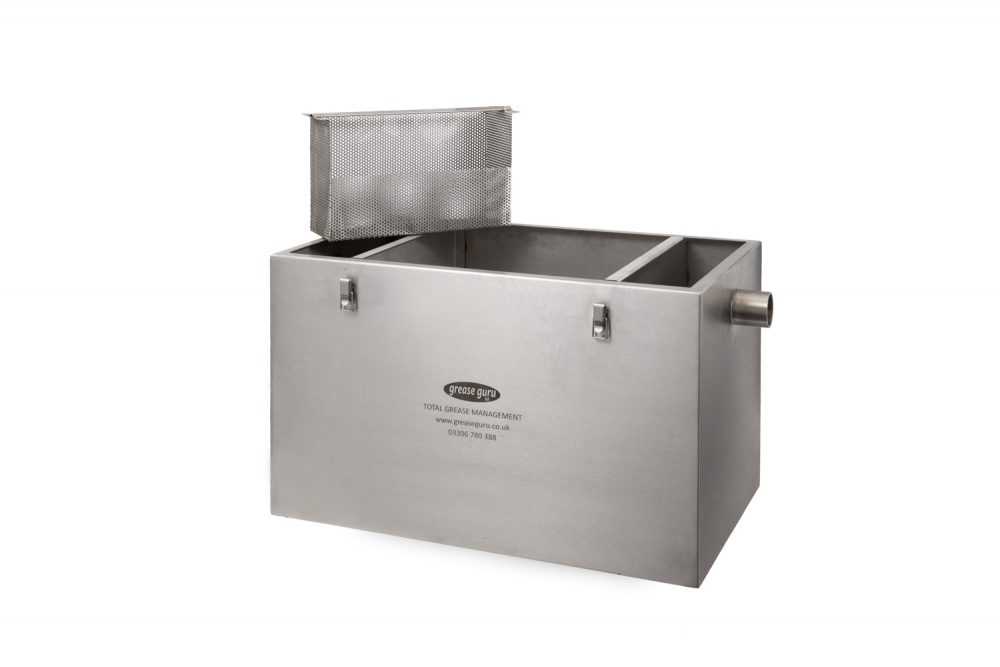 Qualities
Efficiently prevents the build-up of grease, fat and oil in waste pipework

Fabricated in the UK from high specification stainless steel 316 grade

Conform to all UK and European regulations and requires minimal maintenance

Come with a unique adjustable leg feature for flexibility and ease of fitting

Are equipped with a glass viewing porthole for everyday monitoring

Are a cost-effective alternative to automated grease traps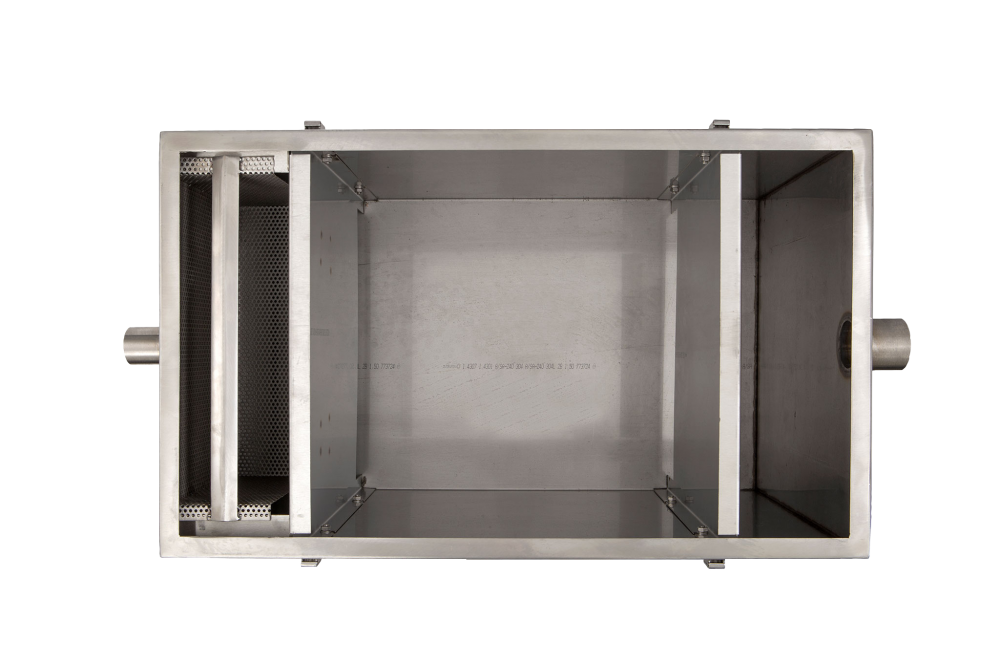 Suitable for
Grease Guru grease traps help to reduce fats oils and grease before it enters the waste water coming from a commercial kitchen. Commercial hot food premises like takeaways, restaurants, pubs and hotels are the main producers of oil and grease.
A grease removal system from Grease Guru will reduce oil and grease waste entering the main drainage system. Buy our full range of grease traps and interceptors online. Total grease management.